Mes bras, comme une forteresse de douceur pour mon cœur.
My arms, like a fortress of softness for my heart.
Ce corps semé de cicatrices est le paysage de mon être passé, présent et futur.
This scarred body is the landscape of my past, present and future being.
On doute souvent de notre capacité à être notre propre sauveur.ice. Pourtant, nos bras sont sûrement les plus proches pour nous enlacer, nous caresser et nous sortir de la torpeur quotidienne. Car en prenant soin de soi, on s'ouvre au monde.
We often doubt our ability to be our own saviour. Yet our arms are surely the closest to embrace us, to caress us and to lift us out of the daily torpor. Because by taking care of ourselves, we open ourselves up to the world.
Laisser fleurir chaque parcelle de son corps comme la promesse d'un être meilleur.
Let every part of your body blossom as the promise of a better being.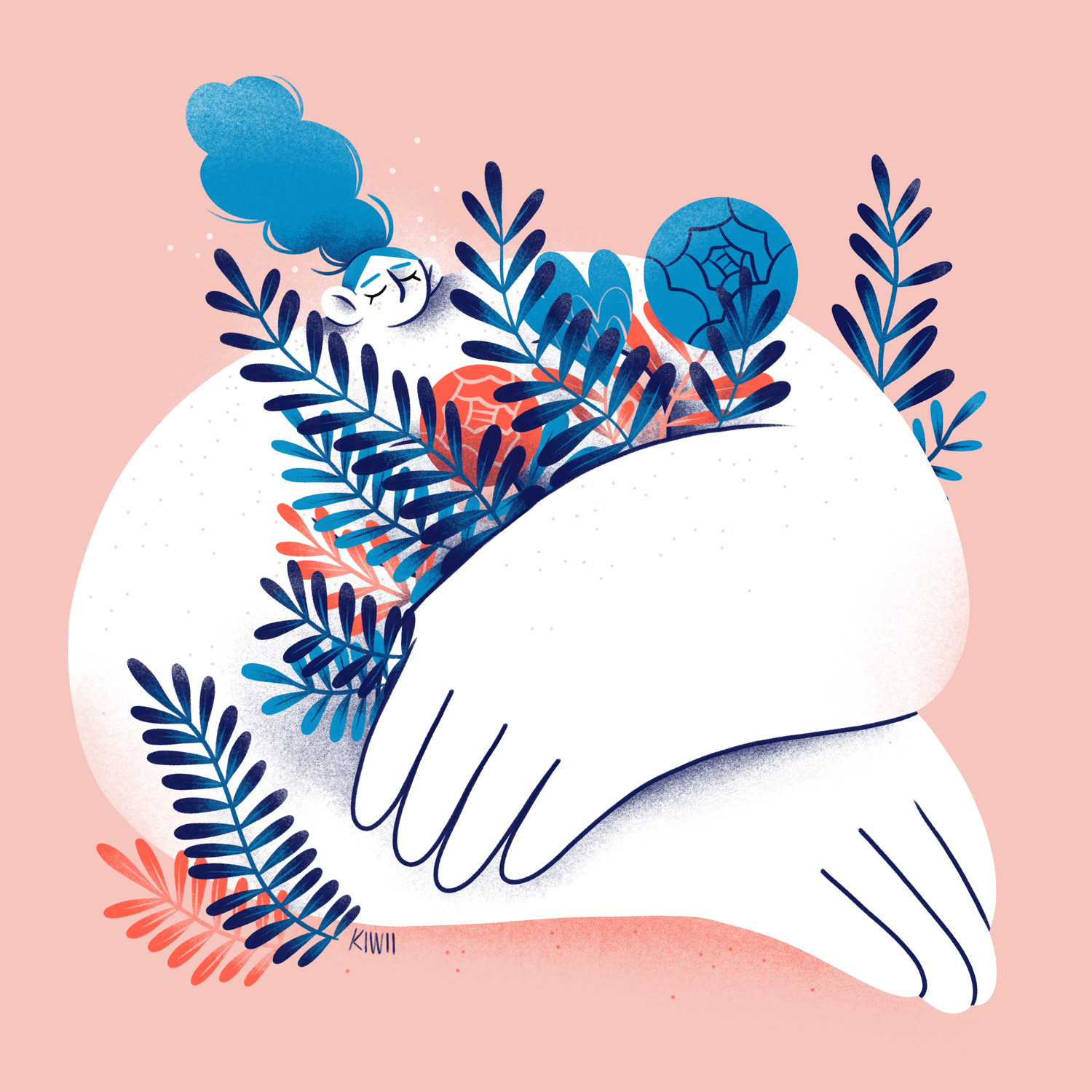 Day 5 // Dear body, (sometimes) I love you
Cher corps, toi et moi, ce n'est pas toujours le grand amour. Notre affection l'un pour l'autre fluctue autant que les marées. Tu caresses doucement la pointe de mes orteils, autant que tu m'assommes à coup de vagues, dont la violence déferle sur mon cœur. Je t'aime. Parfois. Et c'est déjà très bien.
Dear body, you and I are not always in love. Our affection for each other fluctuates as much as the tides. You gently caress the tips of my toes, as much as you knock me down with waves, whose violence breaks over my heart. I love you. Sometimes. And that's good enough.